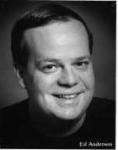 Ed Anderson
Amateur Astronomer
Ed Anderson is a board member of the Astronomical Society of Long Island, ASLI. He is also a member of the Custer Institute and Observatory and offers talks regularly at the Custer Observatory targeted to those who are interested in getting involved in astronomy, often including families with young children. He has had frequent engagement with children in a variety of family settings, theater, school sports and exploratory settings.
He has also been featured on Sky And Telescope and NewsDay. At Custer, he operates a 14" Meade telescope for his own observing and to support Custer's public programs.
Ed is currently engaged in a series of presentations at the Custer Institute and Observatory. His topics are always focused on the needs and interests of those new to astronomy and telescopes.
Ed, also known as aeajr in the astronomy forums, is an engaged presenter at astronomy events, and have presented for Seven Ponds Astronomy Club, Custer Observatory, Ford Amateur Astronomy Club (FAAC).
Outside of astronomy, Ed is retired, having spent 37 years in the information technology field. In addition to astronomy, Ed shares the hobby of bird watching with his wife where he leverages his knowledge of optics to observe and photograph birds. He is also a competition radio control glider pilot.
Ed lives in the light polluted suburbs of New York City. So he shares the experience of those who wish to pursue astronomy but are not located in dark sky areas. Ed's philosophy is that light pollution is a challenge to be dealt with, not a reason to give up. Even in the heart of a big city there are amazing sights to be seen if we just look up with the right attitude and instruments.
More From Ed Anderson