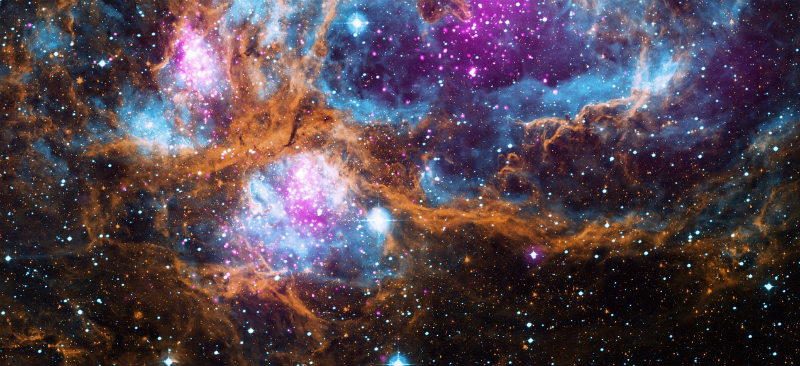 Has the law of diminishing marginal utility caught up on you?
Okay, what's economics got to do with science, you ask.
Let's put it this way. You were happy and contented with your telescope, no question. But as you use it day by day, you seem to crave for more. You find yourself growing tired of your reflector and refractor telescopes and perhaps considering making a shift.
If you have been contemplating to do exactly just that, then this Celestron Nexstar 8SE Review can give a head start about possibly your first "hardcore" telescope to date.
This lightweight 8" scope is compact enough to be portable, heavy enough to provide stability and aperture size large enough to give a very clear view.
The quick release single fork arm makes it easy to set up and collapse without the use of any tools. On the contrary, it makes the telescope prone to falling out from the saddle aside from being prone to vibrations.
This model is motorized which makes the alignment process automatic. Using the SkyAlign, you would only need to align three bright objects at the start then track everything else with ease.
It has a hand controller where you can input the object you want to view and it would automatically slew to it and would stay that way until you input your next target.
The auto-orientate feature gives you the right view of the image instead of the inverted which is typical with reflector type scopes.
It has the Celestron's signature orange tube which makes it so gorgeous that you can even use it in the living room as a décor.
Having an altazimuth mount, tracking deep sky objects can be very challenging but the Celestron evolution series has a wedge that you don't need to buy an equatorial mount separately.
The optics are so powerful that you can even view deep sky objects. Aside from the awesome views of the moon and planets, you can even see Messier objects like the M11, M13, M31, and other galaxies and nebulae in great details.
You can use a focal reducer on it to get wider views if you are not viewing planets.
Astrophotography is possible by purchasing a Skyris camera to get the perfect photos. Otherwise, you need to purchase the T-ring and T-adapter from Celestron for your camera. But beware of some trails in the photos during long exposures – blame it all to its altazimuth mount.
The tripod is made of steel that provides so much stability you won't experience any wobble whatsoever.
The telescope itself without the tripod can be used on a tabletop as long as the table is level. Otherwise, the GoTo function might not work accurately.
The battery life is questionable due to fast draining so if you want longer viewing, try to use an external power supply like a 12v power source.
To summarize this Celestron 8SE Review, I personally believe it has everything you would want your dream telescope to be.
Most of the negative reviews are due to the difficulty of the alignment process which people find too technical. This all the more makes this kind of scope not suitable for beginners, unless you got a bunch of patience in the bag. But once you get the hang of it, pretty much everything about the scope is a piece of cake.
All things being considered, I think this should be in every astronomers' and wannabes' inventory. And even if it's far from being without flaws, the power and convenience it brings to the table will make you willingly turn a blind on them.
Clearly, this is one of the best telescopes you would ever get your hands on, trust me!