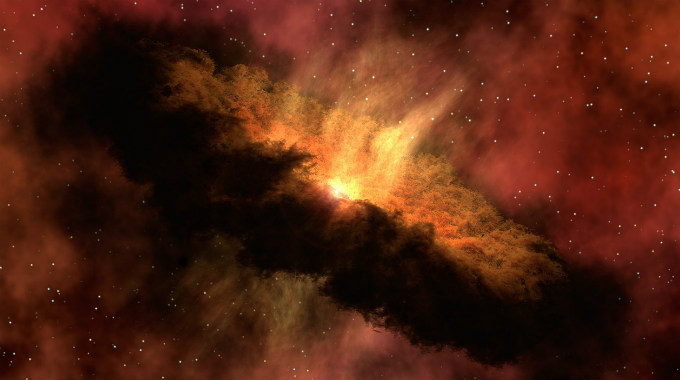 What do you do if you want to try out something but won't settle for anything less?
Yes, telescopes can be a pretty intimidating piece of device for novices but no one's ever said you can't take on one pretty large aperture Cassegrain soon enough.
If you are looking for a "bombshell" of a telescope, then let this Celestron Nexstar 127 SLT Review introduce you to one.
The Celestron NexStar 127SLT boasts itself capable of being assembled within 10 minutes unlike some of SLT's in Celestron's lineup.
As with other NexStar models, the single fork arm makes the setup and take down as easy as 1,2,3. But I somehow feel it also contributes to some of the vibrations when viewing and more so with taking pictures.
With weight of 29.7 lbs. and a dimension of 40" x 19" x 11", it is a relatively portable telescope that you can carry with you anywhere.
The SkyAlign feature makes the telescope capable of aligning itself when aimed at three bright stars or any object in the sky. But other alignment options are also available like the System Align, One-Star or Two Star Align, and the Auto 2-star align.
The motorized GoTo feature is used by inputting your location in terms of latitude and longitude in degrees, minutes, and seconds plus the universal time. Don't try inputting the city. I've tried it. I tell you, it won't work.
The tripod is made of steel so I do not have to worry about it collapsing with the tube's weight. But it can sometimes be wobbly so be sure to set up on grass or dirt or use vibration pads to alleviate the shaking.
It has fully coated optics which enhances the viewing. With its aperture of 5 inches and powerful eyepieces, you can see the moon's crater in details. You can also see the Saturn's rings and the Mar's polar caps.
Like some of NexStar's smaller aperture scopes, NexStar 127SLT is a Maskutov Cassegrain; which corrects some of the refractors' and reflectors' issues such as spherical aberration, color splitting, among others.
And even if it is okay for deep sky viewing, Maks is also notorious for longer focal length, making it an issue come astrophotography as it would require longer exposure.
It has an altazimuth mount making it ideal for land use such as a spotting scope, even made possible by the erecting eyepiece which makes the views right side up instead of the inverted view typically shown by Cassegrain telescopes without the auto-orientation feature.
StarPointer finderscope with the red dot finder lets you locate an object and center it in your eyepiece with ease. But sometimes, the light in it is too powerful so you can either turn it on and off while in the process centering.
I also tried a simple hack of replacing the 3v battery with 1.5v and it basically solved the issue.
It has 1.25" Star Diagonal Design which makes the viewing more relaxed as I didn't have to crane my neck when viewing 45-degree angle and up.
Having an aperture size of 127mm, its light gathering capabilities is a little over 329 times as compared to that of the average human eye.
It has nine slew speed options so you can choose the pace of your telescopes movement which would naturally have a stair-like pace but barely noticeable.
All in all, this Review of Nexstar 127SLT is gearing towards giving it a rating of two thumbs up. Several issues may have hindered it in it getting a perfect score on my list, but they are just minor issues which may not necessarily be deal-breakers or nothing that serious that can really take the fun away.
Of course, if you are a newbie, I think you might really need some help with this. But overall, this telescope can be a real deal.