Celestron NexStar 130SLT GoTo Telescope Review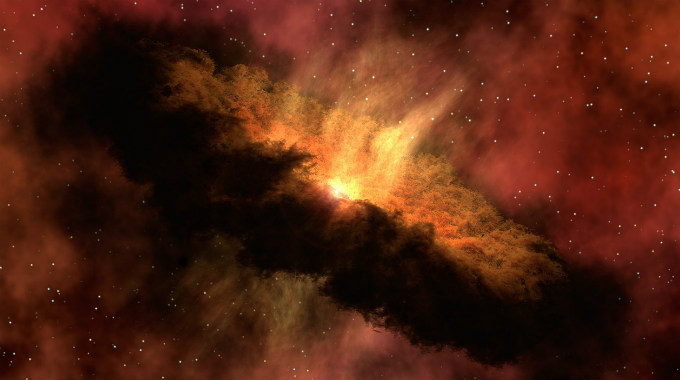 Some say that the fruit doesn't fall far from the tree. Well, this is exactly how things are for the Celestron's NexStar series of telescopes.
If you are a fan of this brand, you would know that this is just an upgrade of the NexStar 114 model. Perhaps, because of the positive reviews that the smaller version has received, Celestron has upgraded it to 30% more light gathering power through this 130mm objective diameter.
But how good this upgrade has been? Let me discuss it through this Celestron NexStar 130 SLT telescope review.
The setup as usual for this series is fairly easy, especially with the pre-assembled tripod.
The first issue if this is your first reflector is the collimation. If your tolerance is a suspect, get a laser collimator real quick. Else, this is chicken feed!
With Sky Align, all you need to do is to focus three objects in the sky and it would automatically align itself.
The optics are aluminum multi-coated glass parabolic mirror which improves light transmission and contrast. Now you can enjoy deep sky viewing with so much detail, crispness and clarity.
See stunning nighttime sky objects with its aperture of 5.12 inches. You would probably have never seen the moon with so much detail. Even the polar ice caps on Mars can be seen on this awesome tube.
The package comes with standard eyepieces 25mm and 9mm which have magnifications of 26x and 72x respectively, but the focuser is also compatible with any 2" eyepieces as it comes with both 1.25" and 2" adapter.
Using the 9mm eyepiece, I was able to view the Hercules Globular Cluster or more popularly known as M13. A little help with the 2x Barlow using the same eyepiece has given me a wonderful glimpse of Jupiter's popular cloud bands as well as the Saturn's colorful rings.
For a wider field of view, I used the 25mm eyepiece which is powerful enough to give me a spectacular view of the Orion Nebula and other star clusters.
It sits on a motorized single-fork altazimuth mount with nine different slew speeds.
With a focal length of f/5, this is definitely a very fast scope which can be very beneficial especially during astrophotography as well as viewing nebulas, galaxies and star clusters due to its wide field of view.
It has several alignment procedures that you can choose from; SkyAlign, Auto 2-star, 1-star, 2-star, or the Solar System so you can decide which works best for you.
You would be very glad to know that this scope is ideal for astrophotography. However, you need to purchase a camera adapter and T2 ring to use this feature. But since it uses altazimuth mount, forget about long exposure astrophotography.
The motorized mount operation runs on eight AA batteries which can be very costly and can pose inconvenience if you want longer observation. For uninterrupted viewing, get the 12VDC power supply.
The tripod is made of steel which makes a durable support and can be adjusted. The attached accessory tray has a double function as it not only holds the eyepieces in place but also acts as an added support in ensuring stability and absorbs some of the scope's vibration, which is pretty common with this model.
Simple hacks can be employed to minimize the shaking like setting it up in grass or dirt, using vibration pads or even on a piece of an old carpet. Placing a little sandbag on the accessory tray can also help.
If you are the type who would research and read everything about a product before buying, you wouldn't have been here too long and was already on your way to the shop buying this telescope.
With overflowing positive reviews on the internet, particularly at Amazon where about 50% of the comments giving it a 5-star rating, this review of NexStar 130 SLT is just an icing on the cake.