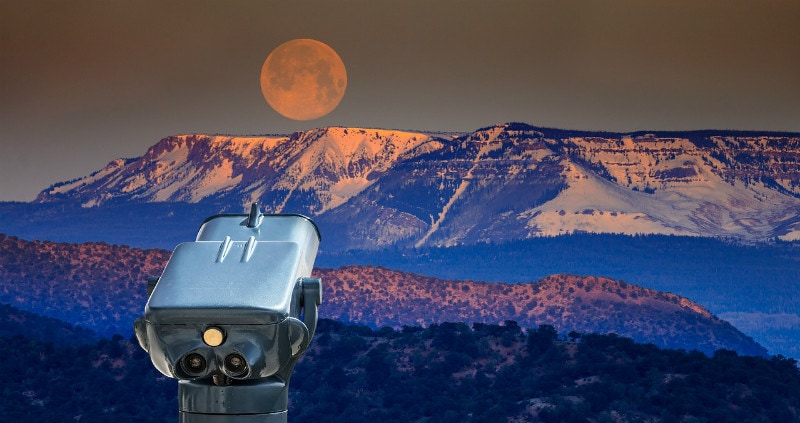 There's no telling how convenient it is to keep everything at its smallest and lightest form.
Blame it on human nature or just out of necessity, preferring portability over all other features can either be a fad or a way of life. If you want your things in most compact forms, then this Celestron C90 review is definitely for you.
If you thought all Cassegrains are the same, wait until you get hold of this Maksutov Cassegrain design or Maks.
What separates it from the popular Schmidt Cassegrain is it is typically more compact. The transmitted light bounces back and forth, having an effect similar to scopes with longer focal length typical with longer telescopes.
Another notable difference is that Maks use thicker corrector lens that they tend to prolong the "cool-down" or the adjustment to outside temperature.
But some important features of this Mak are it requires low-maintenance as it is air-sealed and does not need adjustment as it has fixed collimation.
The setup is very easy, typical of Celestron telescopes. Just attach everything in place and you are all set.
I find the viewfinder very easy to align and would be secured as it wouldn't move after alignment.
The optical components are multi-coated; hence, crisp and clear views of objects can be expected. The moon and planets can be seen in very clear view you would be in awe.
I was really not expecting much from a telescope marketed as a spotting scope in terms of astronomy. But to my surprise, Saturn's Cassini's division, cloud belts, and Crepe rings, among others are so visible. What's more is that some deep sky objects are just one clear night away.
With a focal length of 1250mm, this is considered a "slow" telescope in terms of exposure times which is a disadvantage in terms of astrophotography. But it makes it more suitable to higher magnification eyepieces than faster scopes. In fact, you can take up to 210x magnification with this small wonder.
But it also somewhat compromises the field of view that some people prefer especially when viewing galaxies and nebulas.
The close focus is at 15 feet making it very ideal for some sports like target shooting or even hunting where usually 100-200 yards distance are being used.
This is also very ideal for people who travel a lot. In fact, this is an ideal travel buddy because of its being compact that it comes with its own carrying case.
It has built-in T-Adapter threads for DSLR cameras. But be sure to tone down your expectation as it will never be as good as SCTs. While generally, Cassegrains are ideal for astrophotography, Maksutovs tend to pale in comparison with Schmidts since photography of deep sky objects requires long exposure time, not to mention having an altazimuth mount.
Because of Maks' limitation, you just have to content yourself with larger and more visible objects as your subject or just deal with the poor quality of the photos.
I just have an issue with the tripod. It is said to be more on the heavy duty side. But I would still suggest that if you can invest in a sturdier tripod, the better the scope will perform because the wiggling issue would be eliminated.
Celestron C90 Mak Spotting Scope is your ideal grab and go scope. While typically, SCTs are more preferred, I am willing to sacrifice some characteristics in exchange for portability.
With its powerful capabilities, this little fellow is one smart buy. If you are into the hobby of target shooting and hunting, this would definitely be your baby. Superb functionality that it's more than worth its price.
But don't forget, it is mainly a spotting scope, so really, the astronomical use is just a big, fat bonus. And for that alone, this scope would definitely be high on my list.