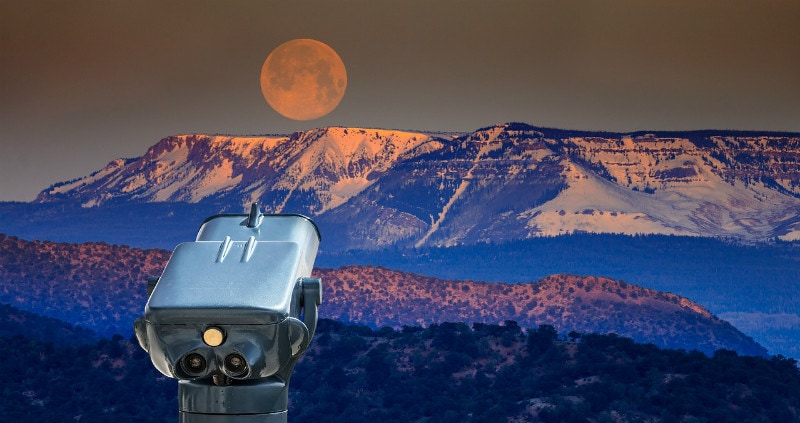 Christmas is just around the corner and you are running out great ideas for a perfect gift to your adolescent child, favorite nephew or niece that can be both enjoyable and educational at the same time.
If you want to be that generous "Santa" this year, a telescope would be a great choice.
No idea about telescopes? Let this Review of Celestron Astromaster 114EQ Reflector Telescope give you an overview about probably the cleverest Christmas present ever!
When deciding for your very first telescope, the first thing you might be looking for is the kind that is not intimidating. Like, one wrong move, it is going to eat you up alive.
With the Celestron Astromaster 114EQ, you would be surprised that even children 10-12 years old can set up and operate it with ease, even without adult supervision.
As a novice, you would likely aim for the moon and would be very satisfied as you'll get a clear picture of it, no doubt. You can also get to see and recognize some of the most popular outer space objects like Jupiter, Mars, Saturn, Nebulas, and star clusters
Although you will be able to recognize the planets, you won't be able to see the different colors of the Saturn's ring but just a single light band and Mars would be just a mere red dot.
Jupiter despite being huge can be seen as plain-colored and not the colored stripes as shown by NASA.
If you want clearer views of the farther objects, then you might want to buy the extra lens kit which would cost almost as much as the price of the telescope itself.
The design is sleek as compared to most of the telescopes within its price range; you can hardly tell it's cheap.
If you purchased it with the motor drive, the object in focus can stay in the viewfinder much longer without the need to adjust every so often.
The setback: the manual adjustment wires and tension knobs tend to get in the way of the motor drive so the adjustment to keep up with the object in the viewfinder if it strays is very difficult. Even if you remove the housing, there's really not much space to move.
While some telescopes are powerful with outer space viewing and mediocre when it comes to terrestrial activities, this model is perfect if you want to view birds, whales, or other far away land objects because it is good at those as well.
I would not recommend it though for astrophotography no matter how Celestron advertise it to be decent at short exposures. It's just wasn't worth it. Trust me. So it is easily understandable why it has no built-in piggyback mounting for DSLR.
But you can always buy camera adapter so you could take pictures of those objects which are clear, which are most probably land shots and perhaps the moon.
The red dot finder can also be disappointing at night as it tends to be so bright it overpowers the object it is focusing making it a nuisance rather than of any help at all.
The tripod seems a little unstable making the telescope shake with a slight blow of the wind even on solid, even ground. So I placed a piece of an old carpet underneath the tripod and see if it can help somehow absorb some of the shaking, and it did!
If you are looking for the features of a $3,000 to $4,000 telescope for the price of $200-ish, you are definitely out of your mind.
Overall, this is every inch a very useful piece of device, especially for kids and adult beginners familiarizing themselves with the basics of telescopes. But if you are no longer a beginner, please stay away from this model especially if you are keeping your blood pressure at bay.