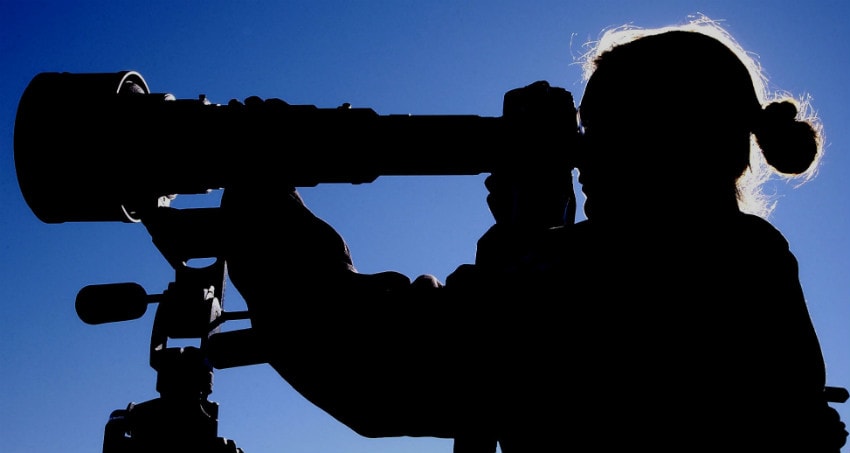 Okay, you might have already decided that the Celestron NexStar 8SE was the best telescope you have ever owned. It was so good you can't get your hands and eyes off it.
You want to carry it everywhere you go. But the problem is, it is too heavy and too bulky. What do you do?
One simple solution springs to mind; find its junior! But look no further as I am bringing you this Celestron NexStar 5SE review.
If you loved the NexStar 8SE, there's no reason you are not gonna love its little brother.
What I love about this series of Celestron is that the set-up is like downing a piece of cake, "no fork required".
It comes in the Celestron's handsome orange optical tube with a fully-computerized operating system, gorgeous Starbright XLT optical coatings, and flash upgradeable hand control.
This is the real deal Schmidt-Cassegrain and not some Maks with some limitations. The aperture is big enough to see thousands of targets in brighter resolution.
It comes with a 25mm Plossl eyepiece having a 50x magnification. It is capable enough to have a very clear view of the moon's surface as well as the typical novice targets; the rings of Saturn and the cloud bands of Jupiter and some of its moons.
If you are lucky enough, you could spot some popular Messier objects such as the Orion Nebula or the Double Cluster of Perseus one clear, dark night. But remember, it has a long focal length so you might want to use lower magnification like the 32mm eyepiece to better appreciate them at a wider angle.
As with all the variants in the NexStar series, this 5SE has a motorized altazimuth mount. While this scope can pretty much produce desirable celestial photos, you would have issues when it comes to faint deep sky objects.
Raising the bar higher in terms of your viewing experience would never hurt, thanks to NexStar technology.
Never mind if you don't know a lot about astronomy. This high-tech scope is capable of locating nearly 40,000 objects for you. You just have to know a few popular objects, the time and date, as well as your location in terms of latitude and longitude and you're good to go.
It comes with a very sturdy steel tripod and so far, I've had no problem with it.
The fast draining of the battery seems to be a steady issue so spare yourself of the potential cost and heartache and get a steady external power source.
This model has several alignment procedures. So far, the two-star align is my favorite. Another easy set up is the solar system align.
The hand controller is where to input the object you want to observe. It would automatically slew so you only need to view it to your heart's content until you input your next target.
There is a slight vibration that can be obvious when focusing at high power. I blame it on the single fork design though I can't be quite sure but the shaking is definitely there. But it isn't really that bad to treat it as a deal breaker.
If you find this review of NexStar 5SE seems like a promotional article, can you blame me? With so many things to appreciate with this small wonder, I would definitely recommend buying this model because you are definitely going to love including this in your inventory.
I still have an issue with its branding as starter scope which I think it's not. I get it that it's automatic and convenient which can really help those who are literally starting out. But I am still a firm believer of baby steps. But of course, whatever floats your boat.
With its price and capability, it's definitely two-thumbs up for me. I would even include my toes if I can.