When browsing the Internet and shopping for a telescope, it's important to select a quality vendor, especially when you're planning to spend hundreds or thousands of dollars on a de facto scientific instrument. Most telescope manufacturers do not sell their products directly and rely on a network of dealers to distribute them. Your first inclination is probably to shop for your telescope on Amazon.
Amazon is not, as many would suggest, a mere store. Many products sold on Amazon don't actually use Amazon for much more than payment and fulfilment, and are instead distributed and marketed by individual vendors. These vendors often don't get ratings of their own and can be spotty in their overall quality, engage in price gouging, or even act as downright scammers.
For instance, many vendors selling Dobsonian telescopes on Amazon might only ship one of the two boxes, and due to the way Amazon's customer service works you might be out of luck if you're only sent one half of the telescope. Additionally, many of the better telescope sellers actually doing the hard work on Amazon are actually the vendors we're listing here, but Amazon takes a cut of their profit and makes dealing with them less direct and subject to more red tape if something goes wrong.
If not Amazon, then where to buy telescopes from? Here's a ranking list of all of the vendors we recommend in the United States. We've ranked these based on a variety of factors, including shipping time, customer service, and overall product offerings.
Recommended For Both Telescopes & Accessories
OUR MOST RECOMMENDED US RETAILER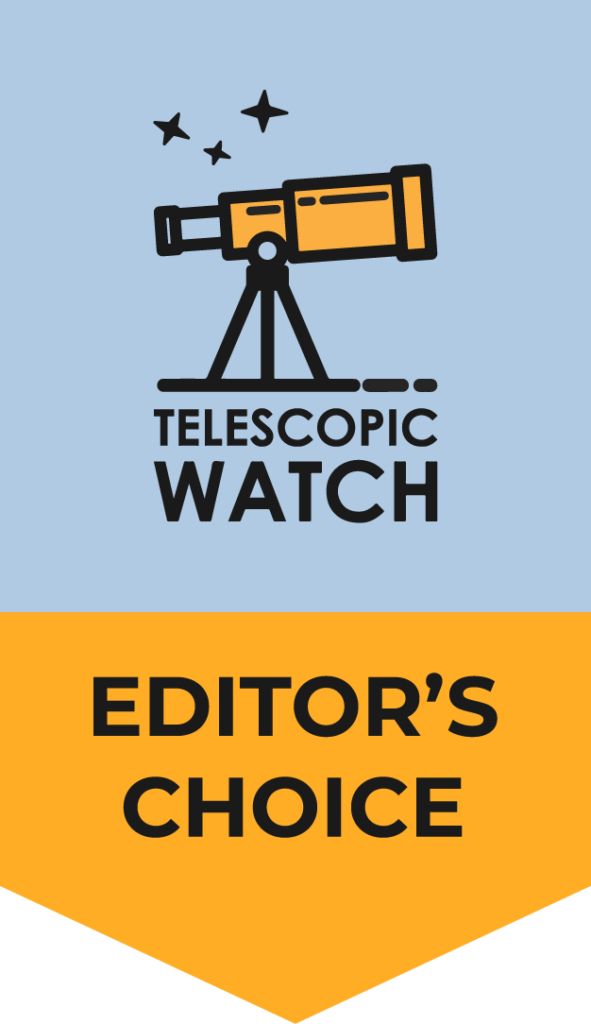 1. High Point Scientific
High Point Scientific has one of the largest selections of telescopes and telescope accessories of any vendor in the United States, including some of our favorites like Apertura and Zhumell Dobsonians. In addition to offering Free Lifetime Tech Support all of High Point's tech and customer support specialists are non-commissioned – they are not paid to sell you things and will give you an unbiased opinion of the products they sell. They have more than a dozen tech specialists available and will make specific comparisons between products for you. High Point also clearly indicates when products are out of stock and when they are expected to ship, does not drop ship and has a used equipment department where you can sell or trade in your astronomy gear as well as get discounts on pre-owned items – and with pricing that's pretty competitive with the used market on sites like Cloudy Nights or AstroMart. High Point's shipping is extremely fast, and free or reasonably priced.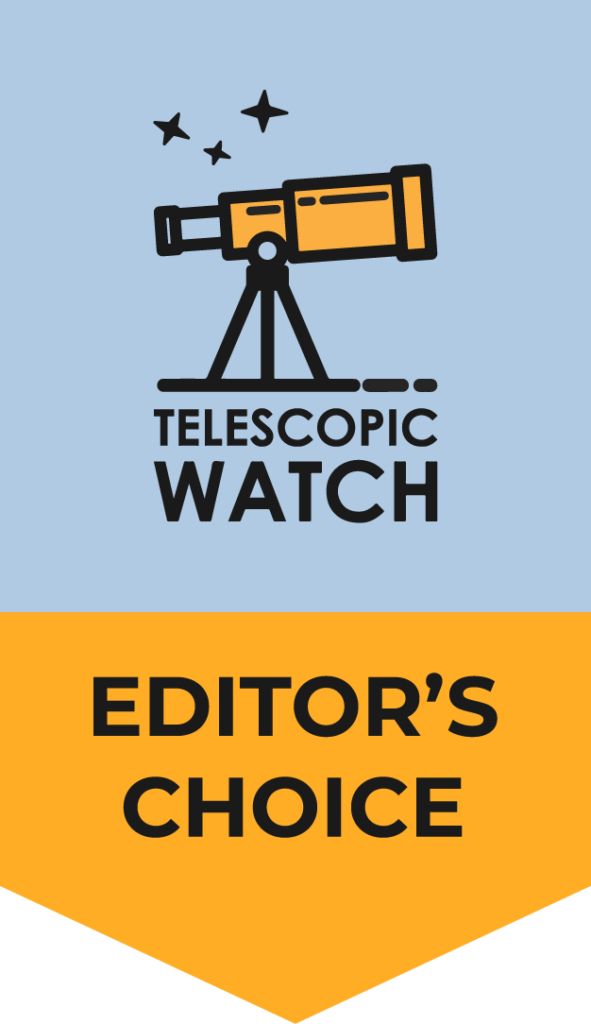 2. Agena Astro
Agena Astro is another of our favorite vendors. Agena's site is particularly geared towards shopping for accessories and parts for your telescope, though they do have a pretty respectable range of telescopes too (if not as extensive as High Point). If you're interested in astrophotography, Agena sells a wide variety of astrograph telescopes as well as hundreds, if not thousands, of adapters, covers, and other devices, and even 3D-printed items from companies like Astrodymium, Buckeyestargazer, and Machinza AstroProducts. Unlike High Point, AgenaAstro doesn't offer subjective opinions about compatibility with your specific telescope, optical performance or comparison between products.
3. Astronomics
Astronomics is a smaller telescope dealer, but one focused heavily on customer service, particularly with higher-end products. Astronomics offers fantastic customer service, fast shipping, and a fair number of telescopes and accessories that can be harder to find at other vendors. They are also the sponsors of the Cloudy Nights astronomy forum, which is free to access. Astronomics also has a showroom at their location in Oklahoma.
4. Woodland Hills Camera & Telescope
Woodland Hills Camera & Telescope is a great store for all sorts of astronomy and photography needs. Their products are mostly astrophotography-related and they offer a wide variety of quality imported brands like PrimaLuceLab, Orion Optics UK, Borg, Officina Stellare, Astronomik, and Takahashi.
5. Explore Scientific USA
Explore Scientific sells its own products directly as well as items from Bresser. Their customer service and shipping are fantastic, and if you're looking to buy an Explore Scientific brand's product, there's really no reason not to order it straight from them. They also have an in-person showroom at their location in Arkansas.
6. Orion Telescopes (telescope.com)
As with Explore Scientific, if you're looking to buy an Orion product, you should probably order it directly from Orion themselves. Orion offers some telescopes and binoculars that aren't their own products, but we'd probably recommend buying those from somewhere else with better pricing. Orion will also refuse to help you with a telescope bought elsewhere, even if it is their own product, and they do not provide spare parts. However, their customer service with new products is very good, as is their shipping time and overall service.
7. Camera Concepts & Telescope Solutions
CCTS' website is confusing to navigate and they may seem less-than-trustworthy, but their customer service is, despite appearances, quite good as is their shipping. They also have a showroom at their telescope store on Long Island and offer a variety of repair and consignment services as well as used telescopes.
8. Skies Unlimited
Skies Unlimited is a great telescope shop with quality service. However, a little more personal interaction might be required to secure an order, and their selection of telescopes, particularly those oriented towards newcomers, is a little smaller than some other vendors.
9. Company Seven
Company Seven is another retail store that sells telescopes with more of an emphasis on quality and higher-end items. Company Seven has a showroom at their Maryland store, which is fantastic to visit. C7 inspects telescopes they sell and issues a certificate of quality, offers consignment for used telescopes, and offers a variety of products and services that you simply can't get at many other vendors. However, their website is extremely outdated and hard to navigate, and thus, ordering from them is hardly what we'd call a convenient experience.
10. Land, Sea, & Sky
Land, Sea & Sky is the primary dealer and customer support for Takahashi in the United States as well as offering a wide variety of other high-quality telescopes and accessories.
11. Skygaze Optics
Skygaze Optics offers a huge variety of telescopes and accessories, with great customer service. However, the caveat is that many of their items are drop-shipped and may take longer than usual to arrive.
12. TelescopesPlus (telescopesplus.com)
TelescopesPlus is the only other dealer of Zhumell and Apertura products besides High Point, and their shipping and overall trustworthiness are pretty good. However, their customer service is poor.
Recommended (for Accessories only)
Farpoint offers a lot of great accessories, a few telescopes, and excellent customer service. If you're looking to upgrade your telescope we'd highly recommend shopping here. However, their selection of telescopes themselves is very limited.
EyepiecesEtc is another great, small shop that only offers accessories. Their eyepiece selection is one of the best there is, and their customer service is fantastic.
Astronomy Shoppe (astronomy-shoppe.com)
Astronomy Shoppe does offer a few new telescopes from high-end brands as well as a variety of used instruments, but they're mainly a seller of accessories and a repair shop. Their customer service is fantastic, and they have an in-person showroom that can be visited at their location in New Hampshire.
Telescope Warehouse (ebay.com/str/telescopewarehouse)
Telescope Warehouse exclusively does business via their eBay store, and mostly offers accessories and spare parts, with a few complete (usually open-box or used) telescopes here and there. Their shipping and customer service are excellent.
Pauli's Wholesale Optics (astroptx.com, ebay.com/usr/starswizard)
Pauli's Wholesale Optics mostly sells accessories, with a few telescopes here and there. They have to be contacted via phone or email and ordering may take some time, but service is great and they have a lot of hard-to-find and unique items.
We hate to say this, but for a lot of smaller items, especially those imported under generic brands from China, such as the oft-heralded "gold-line" eyepieces or brands like GOSKY, SVBONY, and Sarblue, there is little choice besides Amazon. It's certainly not an ideal vendor, but for smaller items, there's little that can go wrong with ordering from Amazon.
Not Recommended List of Retailers
Oceanside Photo & Telescope
Many people recommend OPT, and they market some great products. However, OPT's customer service and business practices leave much to be desired. In times of high demand, they will put holds on orders they deem lower priority (prioritizing brands like Radian over all else) and offer generally spotty information on shipping, lead times, etc.; we also would never recommend trading in used gear with them as they will rip you off.
Anacortes Telescope & Wild Bird
Anacortes runs AstroMart, a popular astronomy classifieds site for hobbyists, and for that they are to be commended. They also offer a wide variety of products with overall fast and convenient shipping, payment, etc. However, their customer service is extremely poor if not outright disgraceful and as such we would recommend steering clear.
Like OPT, B&H somehow enjoys a fairly good reputation among astronomers. However, they are a camera store that does not really know how to deal with telescopes. Much like certain Amazon sellers (which they are, in fact, one of), B&H frequently forgets to send all of the boxes for telescopes, as some of our authors can personally attest to, and it may take months to settle the issue with their customer service department.
Like B&H, Adorama is a New York camera store with little in the way of understanding of telescopes and poor customer service simply due to telescopes making up a small proportion of their overall sales or market.
OpticsPlanet is an abysmally bad vendor with terrible customer service when it comes to telescopes; they are largely propped up by their sales of gun accessories and do not have much in the way of expertise or care when selling telescopes. Their prices are also high and the crossed-out original prices are outright misleading if not fake.