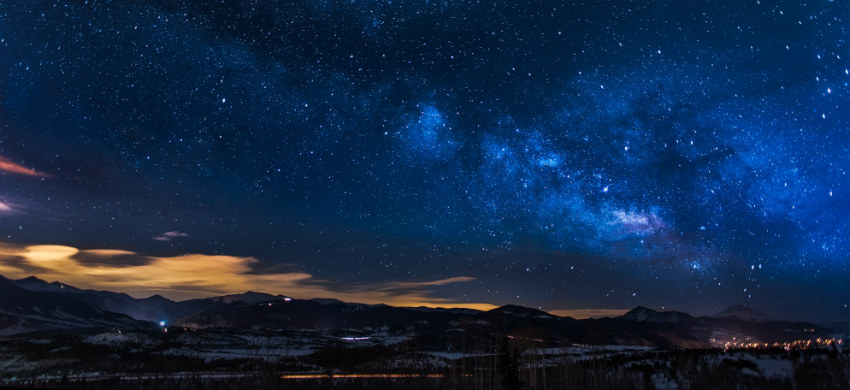 Again, another source of thrill without the frills. And a big fat one at that.
Like it's big brother the XT8, the Orion XT6 is a nearly universally recommended telescope for beginners of all ages. Why does this scope get such wide praise?
You might have probably read about some of Orion Skyquest XT6 reviews over the net. But if you need an in-depth and honest take that doesn't look like a paid advertisement at all, let me put my two cents on this.
The XT6 – and its Plus variant – is a 6" f/8 reflector, a common standard of telescope for the past century.
If you went to Stellafane in the 1920s, what design made up the vast majority of homemade scopes? 6" f/8 reflectors.
In the 1950s, what was the "serious" amateur telescope sold by Edmund and Criterion? Why, a 6" f/8 reflector.
In the 1970s when Meade was founded, what was their most popular product? A 6" f/8 reflector.
When the Dobsonian revolution began, what did early books like Build Your Own Telescope recommend making first? A 6" f/8 reflector.
The reason the 6" f/8 has been so ubiquitous, and is perhaps the perfect beginner's telescope, is because it works.
A 6" f/8 parabolic primary mirror barely deviates from spherical, which means it's very easy to make – in fact, a 6" f/8 which is left spherical will work fairly well with only minor loss in resolution. At the same time, the tube of a 6" f/8 is only 48" long, making it still fairly portable.
Lastly, at f/8 there's no need to worry about ultra-precise collimation or the aberrations caused by using inexpensive eyepieces.
The base XT6 comes with a single eyepiece – a 25mm Plossl(48x magnification). While nice, you do need a high power eyepiece or two. 
The XT6 Plus adds a 10mm Plossl(120x magnification) and 2x Barlow to the mix, making for a decent starter set. 
Since this scope isn't motorized, you need to manually locate your target with the software as your guide. This is where the lower magnification is much needed. Both scopes come with a simple red-dot finder. 
The XT6 Plus also comes with a solar filter for viewing sunspots.
The focuser on both Orion SkyQuest XT6 variants is an all-plastic 1.25" rack-and-pinion. While functional, the focuser is easily damaged and Orion doesn't sell a drop-in replacement – nor do any aftermarket vendors. This and the red dot finder are my biggest gripes with the XT6.
The mirror coating/over-coating is made of Aluminum & Silicon Dioxide so the images are surefire crisp and clear.
The SkyQuest XT6's light weight makes it easy to carry even fairly long distances – great if you have to dodge trees or walk to your observing site. A child can easily assemble and use it. The 48" long tube fits across the back seat of most vehicles.
The regular Orion SkyQuest XT6 uses springs for tensioning, a system that in theory allows for easy balancing with heavy eyepieces, but without a 2" focuser you probably won't be using very heavy eyepieces in the first place. The XT6 Plus replaces this system with simple tensioning adjustments.
The base on both scopes is particle board overlaid with melamine. Not only is it heavy, but if the melamine is damaged the whole thing will quickly warp and rot. Thankfully, you can easily make your own base out of ¾" plywood or buy one from a third party.
Even from the suburbs, a 6" telescope can be an absolute powerhouse. 
Neptune's moon Triton can be spotted, Saturn's bands, Cassini division and several moons are easy, and Jupiter's moons become disks rather than pinpoints. The smallest craters on the Moon visible are around a mile in size. Mars at opposition shows several dark markings and its ice cap.
The Orion Nebula begins to show a slight greenish coloring with a 6", and globular clusters are somewhat resolvable. Under dark skies, M51's spiral arms can be seen, along with several hundred galaxies – a few dozen of which display considerable structure.
If you expect to take photos aside from the viewing, it may be disappointing to know this model is not meant for that function. And I mean it in the context of attaching your DLSRs to it. But if you really want to take nice photos with it badly, then invest in adapters.
Why do I say so? First, the hardware is not built for it. And second, the altazimuth mount is not really good for astrophotography as it is not capable of long exposure and cannot track objects. But I've made pretty decent shots of the moon with my iPhone but that's just about it.
A 6" f/8 telescope like the Orion 8944 SkyQuest XT6 is a great scope for those starting out, and one of my highest recommended Dobsonians for beginners. I highly recommend the XT6 and XT6 Plus to those who cannot afford an 8" scope. Unlike Orion's larger Plus models, the XT6 Plus is certainly worth upgrading to if possible.