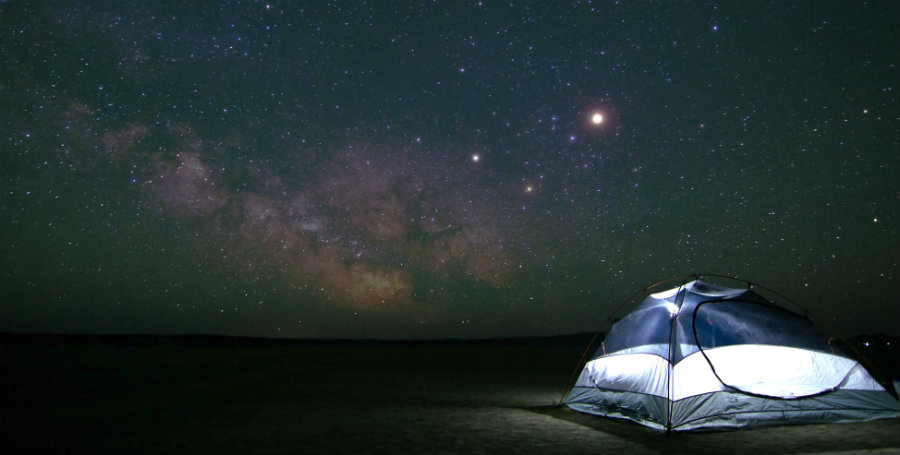 Choosing a good stargazing site boils down to two principal criteria: minimal light pollution and territorial isolation. It just so happens that there is more to these two standards defining the best stargazing sites worldwide. So, who can accurately determine the highest benchmarks?
Let us ask the International Dark-Sky Association (IDA). Founded in Arizona in 1988, this group is the world's leading authority on artificial light pollution. Their efforts are geared towards the preservation of protected areas that showcase a 'stellar' night sky. The Dark Sky Program was initiated in 2001 in cooperation with various concerned communities around the world.
In terms of terrain class, the IDA classifies a place according to three categories. An 'international dark sky park' (IDSP) is described as any national park that is fully accessible to the public. An 'international dark sky reserve' (IDSR) is characterized by a core ecological terrain safeguarded by a peripheral community (e.g. facility or foundation). Lastly, an 'international dark sky sanctuary' is an isolated place that is sparsely protected.
As for light pollution, the IDA gauges the site via Bortle Scale. From 9 to 1 (with 1 being the best starry sky), all the IDA-certified sites are rated from scales 6 to 1. Simply put, you can clearly see the Milky Way with your naked eyes from these places even without any instruments for stargazing.   
For the purpose of impartiality, this article will feature one notable IDA-certified stargazing place per global region. Here are the following sites in Africa, North America, South America, Europe, Middle East, Asia and Australia (New South Wales):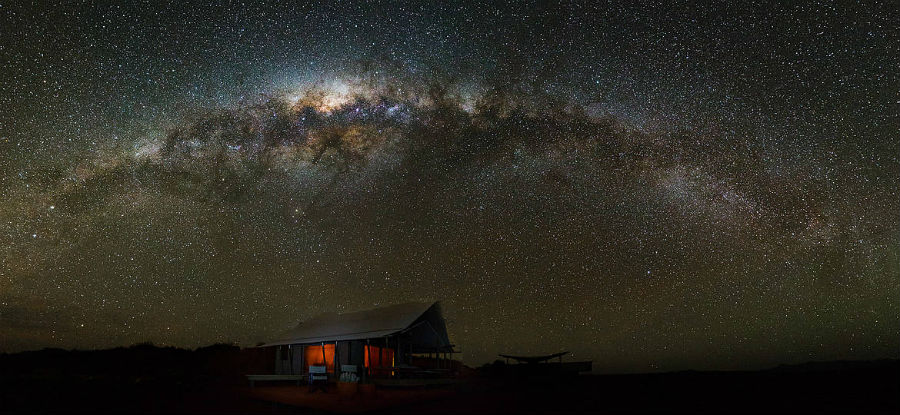 In 2014, the Namib Desert Environmental Education Trust (NaDEET) carved their headquarters at the heart of the NamibRand Nature Reserve. Biodiversity, eco-balance, and sustainable living transformed a serial heap of recycled garbage into a functional learning center. NaDEET hosts open-air camping for thousands of Namibian school children and hundreds of tourists in this vast African wilderness. Like the ancient itinerant Bantu people that once inhabited Namibia, you might also enjoy a scenic and lyrical bonfire gathering under the ocean of stars.
Death Valley National Park
Despite its cryptic name, this jagged hostile wilderness brings out an explosive nocturnal glow. Proclaimed by US President Herbert Hoover in 1933, this territory was previously inhabited by the resilient Shoshone tribesmen for thousands of years. During the California Gold Rush of 1849, more than 33 pioneers perished trying to establish a permanent settlement in this area. It is one of the few night sky destinations on earth that frequently yields a 3-to-1 Bortle Scale (IDA Gold Tier). As of late 2017, Death Valley had over 1,294,827 visitors.
Gabriela Mistral Dark Sky Sanctuary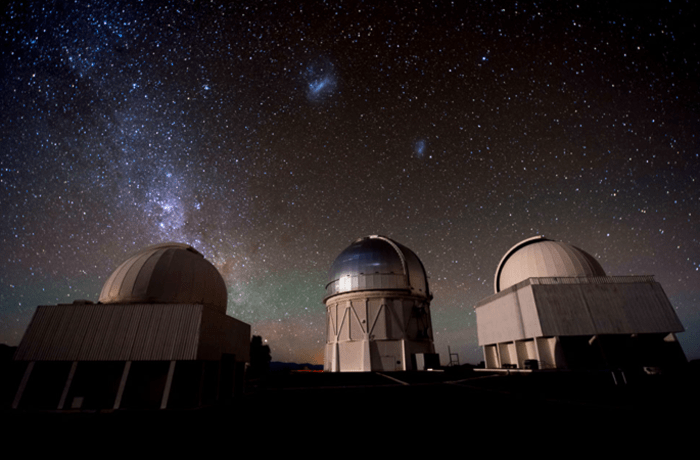 Named after the iconic 19th Century Nobel-laureate writer, this dale is the headquarters of the Associated Universities for Research in Astronomy (AURA). The land was purchased from the government of Chile in the early 1960's. As stewards of the sanctuary, AURA is highly instrumental in promoting not only the cosmic magnificence of Elqui Valley but also of the entire Atacama Desert up north. Perhaps Young Gabriela got her inspiration when she was frequently gazing upon the Milky Way outside her house 123 years ago.
Brecon Beacons National Park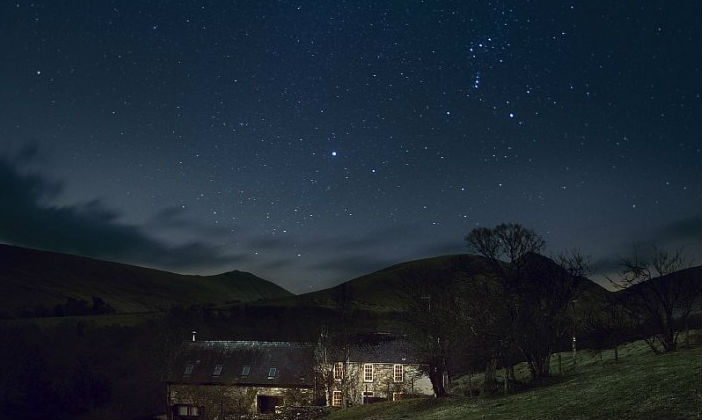 Although sheep outnumber people in this South Wales mountain range by thirty-fold, it could hardly be called a place for the meek. In fact, it is here that United Kingdom's most elite soldiers, the Special Air Service (SAS), undergo the toughest phase of their training. All 33,000 residents have been making huge strides in preserving their pristine night skies by overhauling their artificial lights. Stop by the old churches and castles before retiring to your stargazing camp.
Ramon Crater National Park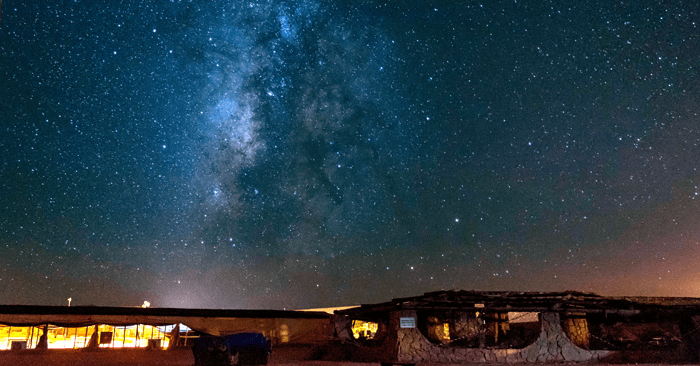 Located in the southern parts of the arid Negev Desert, this vast sedimentary basin is Israel's largest nature reserve. It is one of the rarest examples of a natural geographical occurrence (makhtesh) endemic only in the Sinai Peninsula. Compared to the northern regions of Israel, the Negev Desert is sparsely populated and blessed with a fine weather all year round – both factors contributing to its spectacular cosmic panorama. Apart from stargazing, you may enjoy the extraordinary hospitality of the native Bedouins outside Ramon Crater.
Yeongyang Firefly Eco Park
Curiously, the darkest night sky in South Korea is just 4.5 hours drive away from the capital city of Seoul. Although the 'Roof of the World' (Sagarmatha, Nepal) is successful in establishing itself as Asia's stargazing destination, it is South Korea's sleepy 'inland island' that won the first IDA status. This mountainous region is so barren it was virtually unpopulated throughout history. Since people primarily visit this site to gaze the heavens, it seems pretty accurate to call it an 'eco-shrine' – the natural home of the gods above.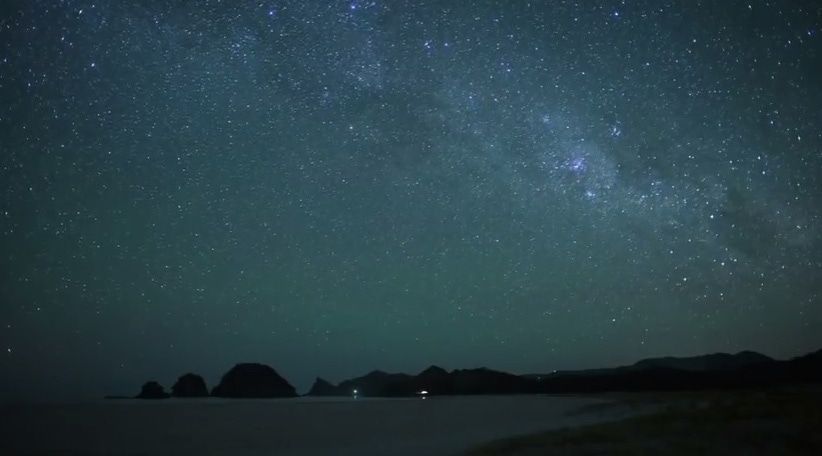 Home to the fierce Maori tribesmen for roughly 700 years, the Great Barrier Island (GBI) was also the site of more than 30 shipwrecks throughout the history of European colonization. Located more than a hundred miles from Auckland, northeast off the coast of Hauraki Gulf, this is one of the most sparsely populated places in the country. As of 2013, only 939 people are living in GBI – roughly half of them over 54 years old. The absence of a centralized power grid in the settlements enabled the galaxies to swell over the silhouetted peaks at night. If you fancy a tropical backdrop for your stargazing pilgrimage, this remote island in New Zealand is a perfect destination for you.