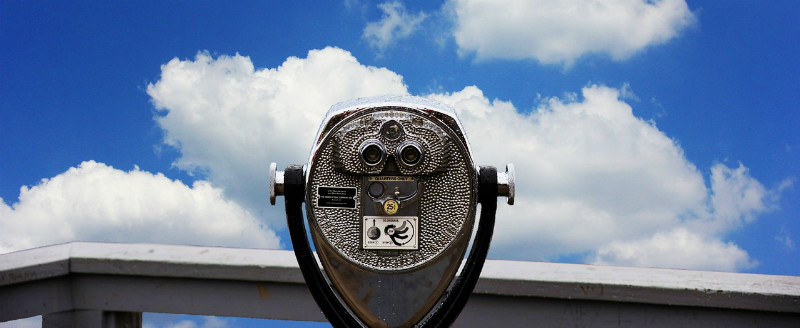 If you are the type who want to explore different things you haven't tried before but prefer to start from the basics before going to the "gory" details of a particular hobby, then probably the Powerseeker 70AZ Telescope might be just right for you.
Don't know what I am talking about? Then let this Review of Celestron Powerseeker 70AZ Telescope be your light in exploring the wonders of these powerful tubes.
As with what Celestron is known for, the set up of this scope is pretty easy. You can put it up in no time with your bare hands. No tools needed.
Being a refractor type, the lenses are eternally aligned and mounted so you don't really need to maintain, adjust, or collimate to get the clear views you want.
It has a very simple and straightforward design, perfect for beginners and children wanting to observe the night skies and distant land views for the first time.
It has an Altazimuth mount so expect the adjustment to be limited to up and down, left and right. However, if you have tried the equatorial mounts, the Altazimuth might be a disappointment. But I don't think kids would really mind.
The 20mm eyepiece works just fine with the 35x magnification. Use it with the Barlow lens and you triple the magnification. It just doesn't make sense to me why they include the 4mm eyepiece which in itself exceeds the useful magnification at 175x. To be able to get the magnifications that are more suitable, I think the 10mm or the 6mm would be perfect.
Its color is a blend of black and silver which gives it a more modern look. But if I'm not mistaken, it is also available in green.
All the optical components are fully coated glass with high transmission coatings made to enhance image quality.
Some people find the Barlow to be useless for this kind model so I was wondering if there's any truth to this claim. So I did a little experiment.
The Barlow can be attached to the scope either before or after the diagonal. To my surprise, there was a huge difference between the two placements in terms of clarity of the view. So I suggest that you try putting it both ways to see which works best for you. I find putting it before the diagonal to be far better.
Because this type of telescope shows the right side up, it is ideal for land viewing, unlike its reflector counterpart.
Although it can make decent shots of land views as well as some heavenly objects, it is not really built for astrophotography. But you can, of course, do it at your own free will. You can even mount it on the scope's threaded focuser if your camera has a ring.
The tripod, due to its being made of aluminum is always a suspect in terms of stability. But if you are willing to invest in a more sturdy tripod, the better.
On the brighter side, it is easily collapsible and has plenty of height that you can choose from. It is easy to fold-up and store in your garage or anywhere at home. The same characteristic makes it very portable.
Overall, given its affordability, the Celestron PowerSeeker 70AZ is a pretty decent scope that can serve as your training piece.  I would have given it a 10/10 had it not for the 4mm lens. Expert expectations aside and considering the price proportional to its functionality, a 9/10 would be just right.