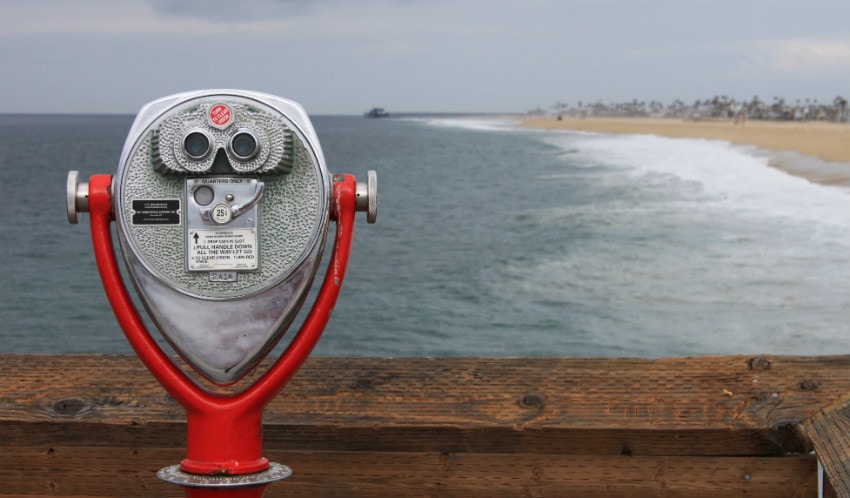 They say that there are things in life that money can't buy. And there are those you can't have at the same time that you have to let go of one to enjoy the other.
Let us not stray too much from reality and apply this to a hobby not a few people love – telescopes.
Would it be convenience over functionality or vice versa? Take your pick!
But before that, please take time to read this Celestron 21035 Travel scope 70 telescope review. Who knows? You might not even need to give up anything.
Being a novice is one thing. Being on the road a lot is another thing.
Regardless of your level of expertise, if you are always on the go, then you might want to include the Celestron 21035 70mm Travel Scope in your inventory so you can carry it with you all the time.
And why not? This highly portable telescope comes in a custom backpack that you don't need to worry about mobilization. You can carry it anywhere even on foot.
All the glass optical components are fully coated that ensures the crispness and clarity of views.
Being a refractor means there is very little to no maintenance needed as there is no need to adjust or collimate anything. It is forever aligned and ready to use anytime, anywhere once set up.
Also, expect a correct image orientation due to the erect image diagonal so you won't see a bird standing upside down which makes it really enjoyable for land views.
It has an altazimuth mount perfect for terrestrial viewing but it can also be decent with basic astronomy, thanks to its 2.76-inch aperture and the 10mm and 20mm eyepieces giving you 40x and 20x magnification, respectively.
You would be able to see the moon and planets clearly, although, of course in not much details due to the limitation of the aperture and focal length – the expectations you need to tone down a bit when looking for portability.
But in exchange, you would have more expansive views due to the shorter focal length, which is more advantageous if you want to a nice view of the Milky Way. You can even see a decent view of a few moons of Jupiter.
But beyond that, let's be realistic, everything else doesn't make much of difference with what our naked eye can see in terms of clarity; just a bit bigger, of course.
It also comes with detailed instruction, in full colors, especially beneficial to those who are just starting out.
The full-sized photo tripod is said to be sturdy enough but I honestly believe its stability can be a suspect since it is made of aluminum. But if you are using it with a camera, the weight might be too much. So please get yourself a sturdier tripod.
The only time it is sturdy enough is when you use it as a table-top tripod when the legs are kept short.
The finder scope and the focuser are made of plastic but I think they are not made to keep the cost low but to keep it true to its promise of portability making it very ideal for travel.
The highest useful magnification is 165x so either a 2x or 3x Barlow lens for its two eyepieces can make the views better; or get a more powerful lens but be sure to get a sturdier tripod first.
To summarize this review of Celestron Travel Scope 70, I must say that this may not be the clearest starter telescope out there but its capabilities can very well equal or even surpass even those telescopes within its price range; although the tripod seems like it could use some help. But in terms of convenience, I must say, it's perfect.
But if you are not yet convinced, the accessories that come with it are so awesome that you can consider having gotten more than your money's worth. After all, with its price, you have almost nothing to lose and everything to gain.